Are you retired but want to continue learning? What about starting one of our Spanish online courses for mature age students?
Science has shown that studying and practicing a new language at a mature age helps to prevent the symptoms of degenerative neurological diseases such as Alzheimer's. In our individual online lessons for adults we pay special attention to the pace of the classes to promote a relaxed and enjoyable learning environment, yet highly effective.
Spanish Online Courses for Mature Students
Our quality of life has improved a lot in recent decades. It is increasingly common to see people who retire at an early age, around 60 years old, in good physical and mental condition, with time on their hands to do hobbies and enjoy life with family and friends.
Traveling, cooking, reading, Pilates, getting involved in community activities like doing theater, volunteering… and of course, spending more time with family and friends are some examples of activities that are enjoyed at an older age.
But what about learning a new language? Do you think it 's too late for it? Do you think that you will not be able to keep up with the classes? Do you think it will be boring to learn grammar, vocabulary,…? In this article, we are going to debunk some of the myths of learning a new language at a mature age.
Spanish Language and Hispanic Culture
With 534 million speakers, Spanish is the fourth most widely spoken language in the world after English, Chinese and Hindi. But what is most interesting about Spanish is that it is the official language of 21 countries located in Europe, Central America and South America. This makes Spanish one of the most appealing languages in the world because it incorporates aspects of the culture, history, gastronomy and traditions of more than 20 different countries.
New Approaches of Learning Languages
Learning a new language is no longer just a matter of practicing grammar and vocabulary. The cultural part of the new language that we are learning is becoming increasingly common in lessons and courses. For this reason, in Your Spanish Hub, during the lessons we show aspects of Hispanic gastronomy, fairs and important cultural events, aspects of literature, art, music, history… and also some of the most interesting traditions of the Hispanic countries.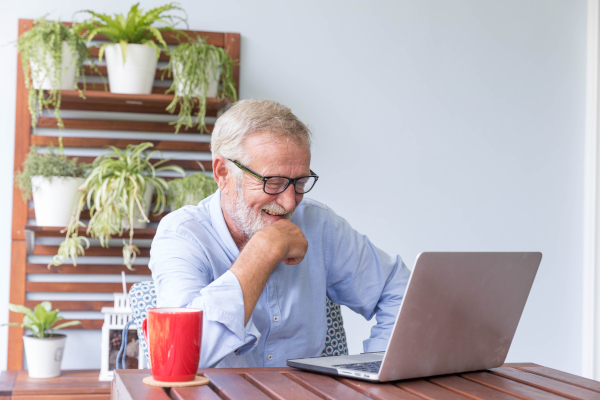 Spanish Online Courses for Mature Students: Exercise for your Brain
The first benefit of learning Spanish at a mature age is that it is a fabulous workout for your brain.
Scientific studies show that we use different areas of our brain to remember words, to identify images with concepts, and to speak. People who speak more than one language constantly exercise the front part of the brain (the prefrontal part of the cortex) to prevent one language from interfering with the other. For example, their brains, when they see a picture, have to choose between two options (two languages) to say a word. This back and forth between the two languages keeps the brain in shape.
In 2011, Dr. Ellen Bialystok of the University of York conducted a study in Toronto, Canada, involving 450 people with Alzheimer's. Half of the group spoke only their mother tongue and the other half spoke two languages.
The results of this study showed that speaking a second language helps delay symptoms of the disease for an average of 5 years. Therefore, science has shown that speaking two or more languages protects the brain from the deterioration caused by degenerative neurological diseases such as Alzheimer.
But the really interesting result of this study is that these benefits were seen not only in people who learned a second language early in life (childhood or adolescence), but also in mature age students who began to study a second language at an older age.
Mature Age Students: It doesn't matter at what age you start learning a new language
Dr. Giovanna Bubbico, from the University of Chieti-Pescara in Italy, conducted a study in 2019 showing the benefits for our brain of learning a second language are visible four months after starting to learn the second language. Bubbico conducted a study with 26 Italians between the ages of 59 and 79 who began to study English in their mature age.
The benefits observed in these people 4 months after starting to study English were:
Short-term memory improvement.
Long-term memory improvement.
Increased neuronal connectivity.
Improved level of care.
In her study, Dr. Bubbico concludes that the stimulation that our brain receives from learning a second language promotes a healthy aging of the brain over the years.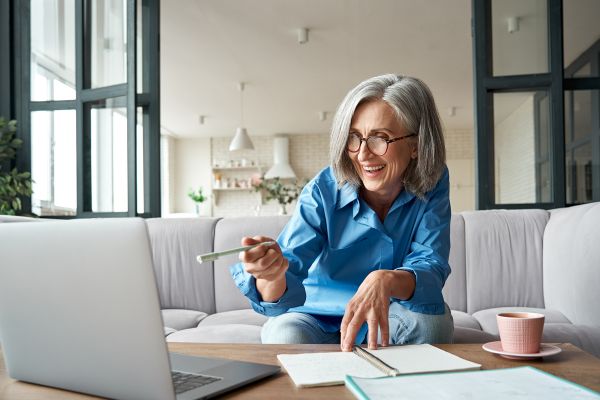 Would you like to start learning Spanish?
One of the principles, promoted by the American Association of Retired Persons in its articles, to ensure a healthy aging of the brain is to keep learning, reading, and playing musical instruments… any activity that may keep the brain active.
Your Spanish Hub is a dedicated platform for you to improve your Spanish with online Spanish classes. During our individual lessons for adults, our native teachers pay special attention to the learning pace of the senior student. We apply techniques to promote and improve the memorization process, with a combination of images, texts and audio material. We also incorporate gamification techniques, because having fun at any age is good!
If you are still not convinced about the benefits of learning Spanish at a mature age, Read the testimony of one of our mature students who started her Spanish lessons with us at the age of 65: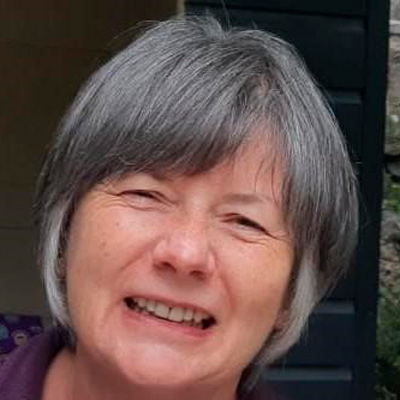 "As a total beginner I wanted to learn Spanish because I thought that it would be a good workout for my mature brain. And it has been! Because of the way that the course is designed I have enjoyed learning progressively along with my teacher. She is very patient, explains the lessons clearly and has helped me to grow in confidence as the weeks went by".
Ann Wilkinson, Scotland (United Kingdom)
Just like you go for a walk or do physical activities to keep your body healthy, book your trial lesson and start studying Spanish with Your Spanish Hub to keep your brain in shape.
You will be surprised by the results and how much you will enjoy it!
REFERENCES:
Bialystok, E., 2011. Reshaping the mind: the benefits of bilingualism. Canadian Journal of Experimental Psychology/Revue canadienne de psychologie expérimentale, 65(4), p.229.
Bubbico, G., Chiacchiaretta, P., Parenti, M., Di Marco, M., Panara, V., Sepede, G., Ferretti, A. and Perrucci, M.G., 2019. Effects of second language learning on the plastic aging brain: functional connectivity, cognitive decline, and reorganization. Frontiers in neuroscience, 13, p.423.