Learning Spanish online may be the ideal goal for you this new year.
The beginning of the new year is the perfect time to start new projects that make you grow, let you have fun, improve your physical and mental health, meet new people, see new places …
I have been teaching Spanish for several years and in our online Spanish classes I have seen how our students have surpassed themselves, they have laughed out loud, they have improved their memory and attention skills, they have met new international friends and … they have traveled! to Spain and Latin America!
Going to the gym, quitting smoking, starting a new diet, … These are very good New Year resolutions. Learning Spanish online with a native teacher is another purpose that you can add to the top of your list.
Learn Spanish Online and discover a new world full of possibilities
According to the Cervantes Institute, more than 22 million people learn Spanish in 110 countries as a foreign or secondary language. It is worth noting the interest that exists by many to learn Spanish in the United States and the United Kingdom, where Spanish is perceived as the second most important language for the future.
Spanish and Hispanic culture
With 534 million speakers, Spanish is the fourth most widely spoken language in the world after English, Chinese and Hindi.
Spanish is the official language of 21 countries located in Europe and Latin America. This makes Spanish one of the most appealing languages in the world because it incorporates many aspects of the Spanish culture, history, gastronomy and traditions of more than 20 different countries.
At Your Spanish Hub, we keep the cultural aspect of Spanish in mind for our online Spanish lessons and courses. Practicing grammar, vocabulary and pronunciations are fundamental parts of learning a language. But knowing the culture of the people who use the language is just as important and, according to our students, much more fun and engaging than practicing verb tenses.
New student profiles in learning Spanish
Traditionally, the reasons why we have studied a new language (myself included) have been to have more and better job opportunities, obtain a visa to study at a university, obtain a visa to live in another country and more. However, for our online Spanish lessons, we have observed two new kinds of student profiles that are increasingly signing up for our online Spanish courses. The first are beginner students who want to learn the Spanish language for the ease of travel and make new Spanish speaking friends. The second new type of student profiles are the mature aged students or senior students.
Personally, I think there are two things which have changed the traditional perspective of language learning:
We live in a globalized world. For this reason, more and more people want to learn the language to travel in Spain or Latin America as they meet Spanish-speaking people.
Our quality of life has improved a lot in recent decades. It is not uncommon to find retired or partially retired people in good physical and mental condition and with free time to start new projects. For this reason, more and more mature students want to learn Spanish online to keep their brain in shape while enjoying a new hobby!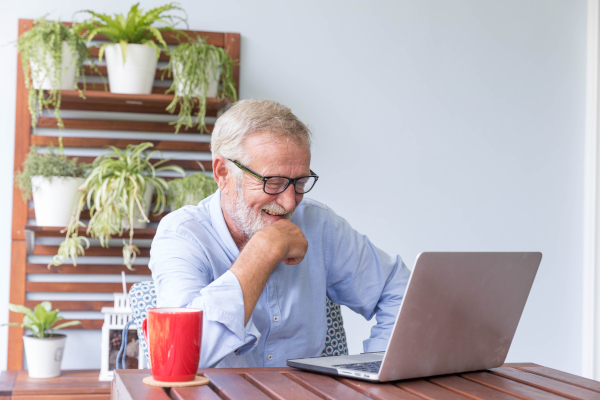 Advantages of Learning Spanish Online
With the development of new technologies and access to the internet in more places, online education has experienced a boom.
This benefits the students learning a new language in a special way, because it allows them to be in contact with native speaking teachers from the comfort of their homes.
According to our students at Your Spanish Hub, some of the advantages of online Spanish lessons with native teachers are:
They don't waste time commuting from home to school.
They can be at home taking care of responsibilities (for example, taking care of their children) while they are in class.
They do not feel so lazy to go to class and thus do not miss classes. Therefore, they make better use of their time and money.
If they have individual Spanish classes online, the classes are personalized and they feel much more relaxed to speak in Spanish and ask questions freely.
If they have online Spanish classes in a small group, they can meet and connect with international friends from very different cultures. In any one of our groups of four students, there could be a student from Singapore, one from Scotland, one from the United States and one from Finland and they are all learning Spanish together and having fun!
In addition, with the development of new technologies, the teachers have given us fantastic tools to create online Spanish courses so that you can study independently.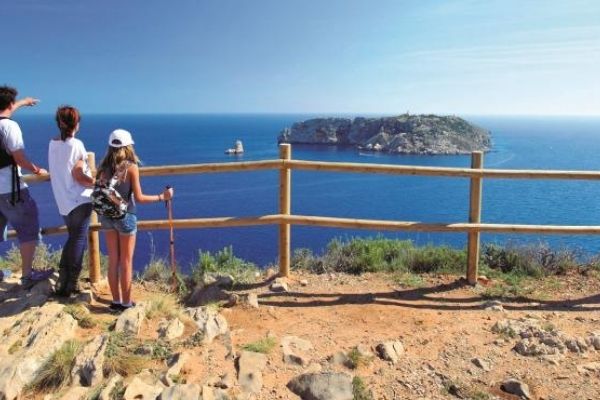 Your New Year Goal: Learn Spanish Online
Every year, I write my New Year's resolutions. For five years now, I have been continuing to learn and improve my English. It has always been on my list of annual goals.
And today, I can speak English which allows me to travel and meet wonderful English-speaking people. Not surprisingly, two of my resolutions for this new year are:
Travel to Scotland to get to know the country and visit my Scottish friends.
Traveling to Iceland with one of my best friends who is Finnish.
And I can do it because … I speak English!
You may not see now the wonderful and fulfilling things that learning a new language may bring for you. Making the decision to learn a new language may help you make new friends, bring you to new places, find a new job, let you experience new cuisines, allow you to read new books and hear groovy new songs. Take that leap of faith with us.
Your Spanish Hub is a dedicated platform for you to improve your Spanish with online Spanish classes. Whether you want to learn Spanish online in classes with a native teacher or if you prefer to study by yourself by doing Spanish courses online, here we can help you.
Get in touch with us, book your trial class with one of our native teachers and take the first step.
What do you say?
Will you start learning Spanish this new year?