If you are a big fan of podcasts (like me) you are going to really enjoy this article where I am going to tell you which are the best podcasts to practice Spanish in 2022.
There are two different types of podcasts for Spanish learners: podcasts to learn Spanish and podcasts to practice Spanish.
We dedicate an entire article to the best podcasts to learn Spanish, which have an educational aspect that defines them: they are adapted to the 6 official levels of the language (A1, A2: initial; B1, B2: intermediate; C1, C2: advanced) , they have extra content to work on while you listen to the podcast and many of them (especially those that cover the initial level) are bilingual and you can listen to conversations in Spanish and explanations in English.
But today's article topic is podcasts made for native speakers, those that intermediate or advanced Spanish students can listen to in their free time to practice Spanish. In this case, your motivation is twofold: to practice Spanish and your interest in the topic of the podcast.
For this reason, in this compilation of the best podcasts to practice Spanish (of 2022) there is a wide variety of topics: travel, history, science, culture, mystery, health, cinema, comedy, psychology and business.
Do you think you will find a podcast for you?
The best podcasts to practice Spanish in 2022
We start with the best podcasts to practice Spanish with the topics of travel, history and science.
El viajero accidental (travel)
You can travel with your mind and visit all corners of the world from your sofa, right? Well, that's what Luz Picos and José Luis Conde, creators of this fantastic podcast, do.
In their program, Luz and José Luis talk about different destinations on the planet accompanied by experts who storytell first-hand what to do in each place: the best dish, the best restaurant, the best route, the best market, the best museums… Let's travel!
Cualquier tiempo pasado fue anterior (history)
Nieves Concostrina is a great Spanish journalist and writer with a long journey in the world of radio. Famous was her program on illustrious dead that was broadcasted on Radio 5.
Now, we are lucky enough to continue listening to her on this podcast in which she tells, in a very entertaining way, different chapters of her story. The best thing is that you will discover a lot of anecdotes and curiosities that you won't find in the books.
Coffee break señal y ruido (science)
The name of this podcast can lead to confusion, right? Because fans of Spanish learning podcasts have surely heard of Coffee Break Spanish.
But it has nothing to do. This podcast is the result of a collaboration between the Research Area and the Communication and Scientific Culture Unit (UC3) of the Institute of Astrophysics of the Canary Islands (IAC).
In this weekly podcast, the most interesting news about popular science and research are told with humour (and great rigour). If you like biology, astronomy, zoology or physics, this is your must listen podcast.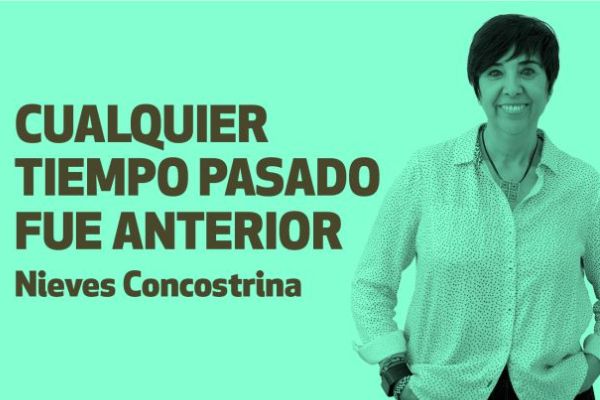 We continue with the best podcasts to practice Spanish of the year 2022 in the areas of culture, mystery, health and cinema.
Escuchando documentales (culture)
You're reading right, this podcast is called Listening to documentaries. And that, if you are a fan of watching documentaries on TV, you will know that one of the biggest attractions is the images they show us.
Well, don't worry, because Iñaki does a fantastic job on this podcast and his narrative will transport you in great detail to the time of the Second World War, to a Celtic cemetery, to Easter Island or to the disaster of Chernobyl.
La escóbula de la brújula (mistery)
Are you a mystery lover? Would you like to know in which streets of Madrid mysteries and crimes occurred? Would you like to discover legends of remote places in Spain? What hidden messages are there in famous songs? Well, this and much more is what the team led by Jesús Callejo, David Sentinella and Carlos Canales talk about in this podcast.
El podcast de Jana Fernández (health, wellbeing)
iTunes | Spotify | ivoox | website
Just taking a look at Jana's website makes you feel good. This specialist in psychoneuroimmunology and brain biochemistry is an expert in healthy lifestyle.
In her podcast episodes, Jana talks with experts on rest, nutrition, sports, personal productivity, psychology, self-knowledge, etc. It is a real pleasure to listen to her conversations full of common sense and balance.
El cine de LoQueYoTeDiga (movies, TV)
Every fortnight, the SER radio station film program team publishes an excellent podcast in which you can listen to information about films, actors, soundtracks, awards, and series.
And if you want more, you can visit their website and read the articles and interviews they publish.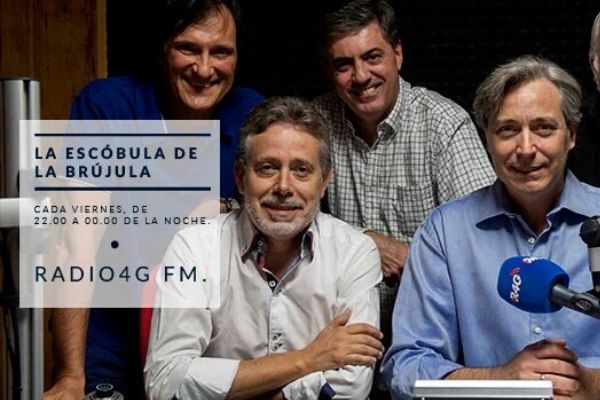 We finish our review of the best podcasts to practice Spanish in 2022 with the areas of comedy, psychology, and business and entrepreneurship.
Estirando el chicle (comedy)
This is the podcast that has revolutionised the world of podcasts in Spanish in recent times, since Victoria Martín and Carolina Iglesias are positioning themselves as the favourites in the world of comedy for millions of listeners.
Every Friday, Victoria and Carolina publish a new podcast in which they talk about a wide variety of topics with their sparkling humour: the lack of women in comedy, travel, hair removal or the world of celebrities…
Entiende tu mente (psychology)
iTunes | Spotify | ivoox | website
The team responsible for this podcast is made up of Molo Cebrián, Luis Muiño and Mónica González, a dream team in the world of psychology and coaching.
Every week they release a new episode of about 20 minutes in which the goal is for you to get to know yourself better, to understand your mind and to have an emotionally healthy life. For this reason, some of the topics that you can listen to in this podcast are about pleasure and guilt, finding a vocation, mood and illness or coming out of the closet.
The podcast is achieving great success and this has led its creators to give conferences, write books and, ultimately, to achieve great popularity among lovers of psychology.
Libros para emprendedores (business and entrepreneurship)
iTunes | Spotify | ivoox | website
My admired Luis Ramos, a Mexican engineer by profession and an entrepreneur by vocation, began many years ago in the world of entrepreneurship, business, personal brands and digital marketing. His podcast is full of true passion and that is how he transmits it to his millions of listeners on his podcasts.
If you like the world of business and entrepreneurship, you have to listen to Luis. His advice is wonderful and based on years of experience, work and training.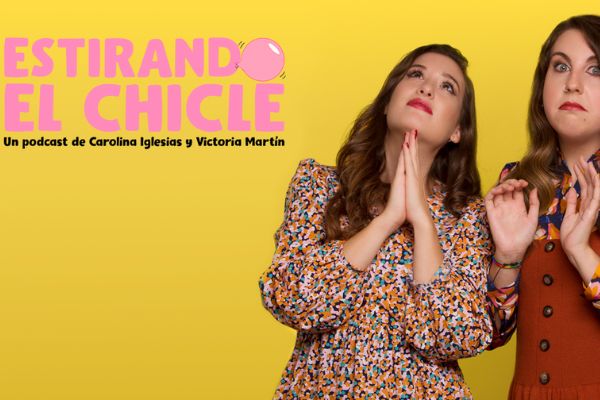 How to make the most of the best podcasts to practice Spanish?
These podcasts, for native speakers and by areas of interest, the best way you can take advantage of it is by relaxing and enjoying them. It is not about sitting down with a notebook and taking notes to study grammar. In this case, you can listen to them as part of your daily routine: while you go to work or university, when you clean the house or cook, enjoying a walk…
The most interesting aspect of these podcasts (apart from the total immersion in Spanish while you listen to them) is that you can learn topic-specific vocabulary. For example, if you are interested in history or psychology, listening to these podcasts will inevitably bring up specific history or psychology vocabulary terms used in context during the conversation. Fantastic!
One last piece of advice?
Practising your listening skills is a passive activity in which you "receive" Spanish through your ears. Combine this practice with activities that allow you to produce Spanish such as writing or conversation classes with a native teacher.
Found a podcast for you on our list?
I hope so!