If there is something that I love about the students who are in our online Spanish classes for teens, it is their enthusiasm and desire to learn. They "devour" units, activities, and presentations. It is as if they are literally hungry to eat all the knowledge in the world. And they know that to conquer the world, a world that is increasingly globally connected, they need to speak different languages.
It has been estimated that more than half of the world's population is bilingual or multilingual. Parents, university professors and leaders in companies know this. For this reason, as children, many students begin to learn two, three or even four languages.
This, which may seem surprising, is not so surprising for neuroscientists like Dr. Andrew Huberman, who has mentioned on numerous occasions how, thanks to the neuroplasticity of a child's brain, they can speak between 9 and 12 languages perfectly, without any accent.
In a previous article, about the benefits of online Spanish classes for kids, I already mentioned how English, Chinese and Spanish are the three languages more in demand by parents for their children to learn. They are what we call "vehicular languages", since either due to the number of speakers or the number of countries in which they are spoken, they are considered transversal languages in which, with a greater or lesser degree of competence, the probabilities of two people being able to communicate with them are very high.
Parents then choose languages such as German, Korean or Japanese for their children. These languages are "niche languages", not as widely spoken either geographically or in terms of the number of speakers. Parents make these language choices for their children, either due to personal reasons (such as ancestral ties to these countries ) or because they are considering their children's future professional prospects (countries with strong economies).
In our case, more than half of our students who have online Spanish classes for teens started learning Spanish with us since they were children, with our online Spanish classes for kids. And there are three reasons why they keep the flame of enthusiasm and perseverance in learning Spanish.
Would you like to find out?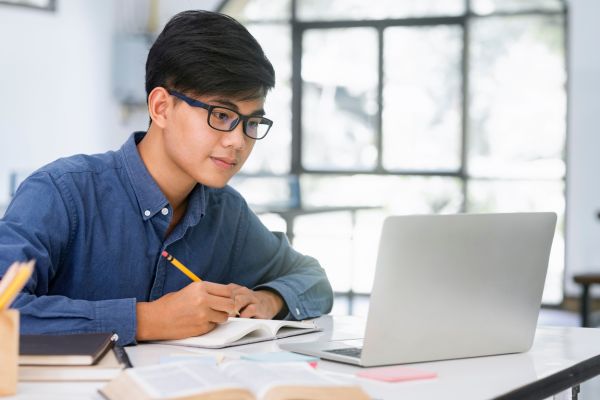 Online Spanish classes for teens: 'My dream is to study at a Spanish university'
One of the main reasons that leads a 14 or 15-year-old to start our online Spanish classes for teens is the desire to do an exchange program or a master's degree at a Spanish-speaking university. In this article, I am going to focus on the Spanish universities that, being Your Spanish Hub, an online language school based in Madrid, are the ones that I know best.
In all the rankings of the best universities in Spain, you will find this list:
* Universidad Autónoma de Madrid (public)
* Universidad Complutense de Madrid (public)
* Universidad Carlos III de Madrid (public)
* Universidad Autónoma de Barcelona (public)
* Universidad Politécnica de Cataluña (public)
* Universidad Ramon Llull (private)
* Universidad Politécnica de Valencia (public)
* Universidad de Navarra (private)
* Universidad de Alcalá de Henares (public)
* Universidad Pontificia de Comillas (private)
Any of these ten universities are incredible options to study in summer course programs, to do a master's degree or, if you prefer, to do a PhD.
The Spanish level requirements that you will be asked for in your application form for any of these educational programs are the DELE B1 diploma or the DELE B2 Spanish diploma.
In our online Spanish classes for teens we like to teach the cultural part of life in Spain, not only because it is a language skill that you need to learn, but also because it is something that our students love and it keeps them motivated in learning the language. For example, if you decide on a university in Spain, there is no doubt that you need to know which are the 10 most popular tapas in Spain ;)It would also be very useful for you to know 10 colloquial expressions to express yourself like a native with your new Spanish friends.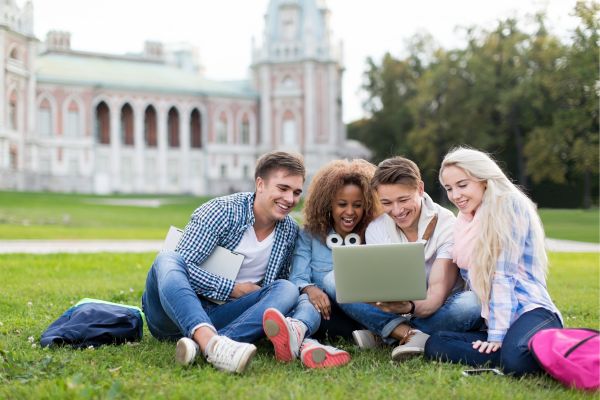 Online Spanish classes for teens: 'I want to do the Camino de Santiago'
It is a pleasant surprise to discover, when I talk to my students in our online Spanish classes for teens, that a dream for many of them is to do the Camino de Santiago: either alone or in the company of their friends; sharing their posts on social media or keeping a private diary of their experiences and their trip through northern Spain; Any option is good to travel el Camino de Santiago.
I like the itinerary, the history, the culture and the spirituality of this route through the north of Spain so much that I dedicated my first article on this blog to it: "25 Basic Expressions in Spanish That Every Beginner Should Know".
But… wait, have you heard of the Camino de Santiago?
The Camino de Santiago is one of the three great Christian pilgrimages: the Holy Land, Rome and Santiago de Compostela.
It arose in the Middle Ages, when the remains of the apostle Santiago "el Mayor" were discovered in the year 820, among the remains of a Roman settlement. A small church was built there, which over time would become the current Cathedral of Santiago de Compostela.
Devotion to the Apostle Santiago spread rapidly among the Christians of the Iberian Peninsula. And soon, his popularity crossed the border of the Pyrenees, and faithful from other Western European kingdoms made pilgrimages to visit the apostle's tomb for reasons of faith.
Today, spirituality continues to be one of the main reasons why pilgrims decide to do El Camino. But, there is no doubt that the incredible historical and cultural legacy along the route, together with the landscapes and gastronomy of northern Spain, are also compelling reasons to do The Camino.
Currently, the most representative routes of the Camino de Santiago are:
* The French Camino de Santiago (from Roncesvalles to Santiago de Compostela).
* The Primitive Camino (from Oviedo to Santiago de Compostela).
* The Portuguese Camino (from Tui to Santiago de Compostela).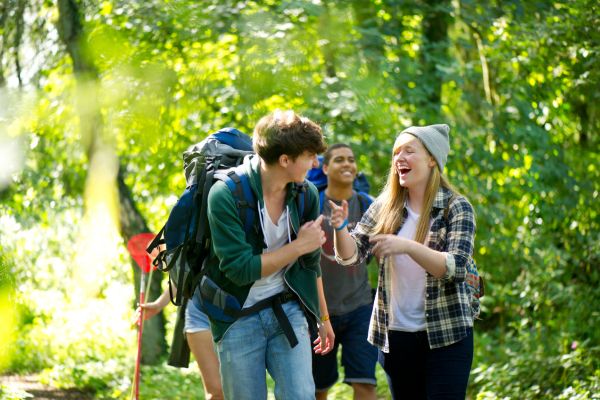 'I would like to work in Spain as a volunteer'
In this part of the article, I am going to share the pride and admiration I feel for the young people who, during their online Spanish classes for teens, tell me that their dream is to work as volunteers in Spain or in Latin America. These young people choose to spend their summer free time working for an NGO, with no other intention than to help others.
There are as many options for volunteering as you can imagine. I am going to share three links with you from three organizations where, in addition to offering volunteer work, they also offer intensive Spanish courses during the time you decide to be in Spain:
For any questions, about some type of special volunteering that interests you, visa processing, a specific place in Spain where you want to volunteer, you can contact the Spanish Volunteering Platform, in its query section.
Online Spanish classes for teens: Open a new window to the world
In my personal experience, learning English has been one of the best decisions of my life. Speaking English allowed me to live for a year in Roanoke, Virginia (United States), live for a year in Edmonton, Alberta (Canada) to study my first year of a master's degree at the University of Alberta and, finally, live for a year in Bangor, Wales (United Kingdom), to study my second year of master's degree at Bangor University.
The places that I visited, friends that I made and experiences I had during these three years are one of the things that make me feel most proud today. Not to mention that speaking English has allowed me to fulfill my dream of building my business with the online Spanish school.
There is a whole world out there waiting for you. Choose a language that you like and are passionate about, learn it and go out to discover the world. If you think that Spanish is that special language for you, I invite you to book a trial class with us and take a look at our online Spanish classes for teens.
To learn a language is to have one more window from which to look at the world.
-Chinese proverb-