Online One on One Spanish classes is an option that is becoming more and more successful every day against group classes.
Perhaps at the moment you are thinking of starting to study Spanish. Or maybe you've been studying Spanish for a while but you don't see much progress and you want to make a change.
Have you thought about trying online One on One Spanish classes?
More than 50% of our students have chosen individual lessons. And every month, this number increases.
It is true that these lessons are a bit more expensive than group lessons. Makes sense because in one on one classes you have a well-qualified native teacher exclusively for you. But in addition, individual lessons have other advantages compared to group lessons.
In this article, you will discover the 5 advantages of individual Spanish online courses that our students value the most.
Let's begin!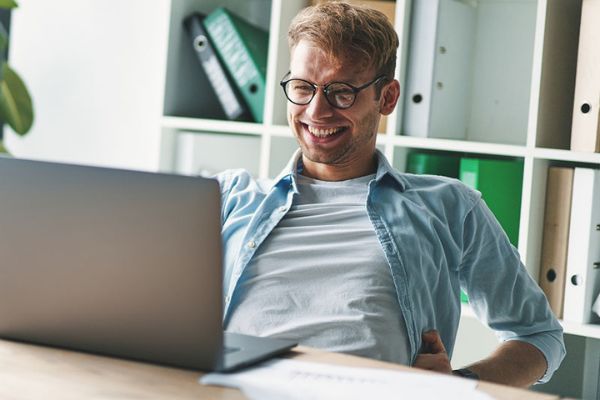 Classes for adults: Online One on One Spanish classes or Small Group Lessons?
Traditionally, language schools have taught Spanish in person and in groups of students. But in 2020, due to the crisis caused by the health pandemic, online education experienced an unprecedented boost.
Schools teaching Spanish quickly adapted to this new situation and began to offer Spanish classes for adults online. At that time, in Your Spanish Hub we detected a shift: in online teaching, many students preferred online one on one Spanish classes over group classes.
Personally, I was curious to know the reasons for this higher demand for individual classes, and I conducted a survey and an analysis among our students.
Now I would like to share with you the results of this small study showing you the 5 great advantages of individual online one on one Spanish classes compared to group classes.
Customised for you
In online one on one Spanish classes, after a few weeks, your teacher will get to know you better. You talk about hobbies, travel, work, food … and there comes a time when your teacher can start preparing material with the things you like the most. In this way, learning Spanish becomes more fun and entertaining for you.
For example, one of our students is a Pilates teacher. She teaches her Pilates classes in Japanese and English, but she would also like to teach Pilates in Spanish because she lives in Spain.
In our individual lessons, she has learned the imperative tense of the verbs by practising with instructions for her Pilates classes: pon tus brazos al lado de tu cuerpo, respira profundamente, relaja tu cara y tus hombros….
With this knowledge, the student will be able to effectively use the imperative in various contexts, such as with her children, and her Spanish husband's family, as well as with her Pilates students.
Adapted to your learning pace
We all have different pace in learning. There are people who learn new languages very quickly, but… there are others who are slower (I am a good example with the English language!).
In online one on one Spanish classes, your teacher will observe how long it takes you to read, write or do the activities. Therefore, your teacher will adapt to your rhythm. This feature of our individual Spanish classes is especially important for our Senior students. Our mature students are at a more relaxed stage in their lives and desire to have fun while learning. This is exactly what they can achieve with our individual classes, as they can learn Spanish at their own pace while, most importantly, enjoying the process.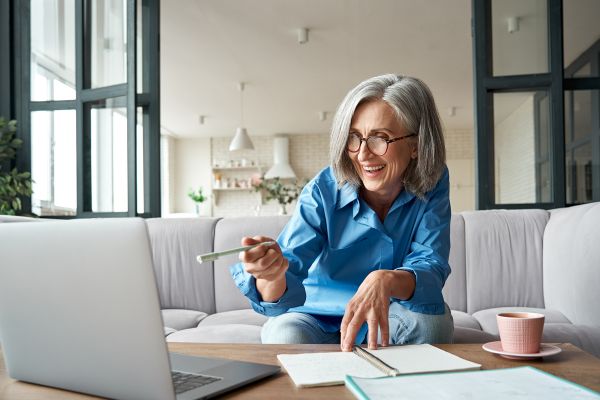 Specific to work on your weaknesses and / or difficulties
As mentioned earlier, after a few weeks of individual classes, your teacher starts to get to know you better and can identify which aspects you need more practice with.
For example, one of our students, when he took his level test to start his classes at Your Spanish Hub, obtained a "B1" (intermediate) level of Spanish. However, when we began our online one on one Spanish classes we saw that he was a beginner in grammar. Every week, we prepare specific grammar classes for him and this work would be impossible to do in a class with eight or ten students.
You can ask all your questions
Before starting their individual Spanish classes at Your Spanish Hub, many of our students have had group classes.
They say that it was very difficult to ask questions to their teachers. On the one hand, there were other students in the classroom with a higher level of Spanish who always were the ones asking questions. On the other hand, the teachers did not have much time to answer all the questions.
In an individual Spanish class you don't have to wait to ask your teacher your questions. If you don't understand something, simply ask your teacher. It is that easy.
Bye bye to the embarrassment and shyness to speak in Spanish
If you are a bit shy, in a class with more students, you may feel a bit afraid to speak in Spanish. Don't worry, it has happened to almost all of us. But, in individual lessons, the relaxed and calm atmosphere that you will experience with your teacher will help in overcoming the embarrassment and increase confidence not only in speaking but also in asking questions.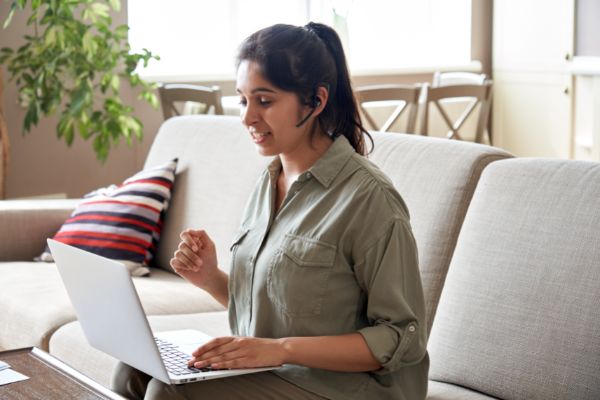 Would you like to start your online One on One Spanish classes?
Group lessons also have advantages: they are good for meeting other international students, working with your classmates and doing group activities. But as you can see, the advantages of online one on one Spanish classes make every day more and more students choose this option.
Your Spanish Hub is a dedicated platform for you to improve your Spanish with online Spanish classes. Get in touch now to schedule a trial lesson with one of our expert native teachers.
What do you say?
Would you like to start learning Spanish?